Complete Web-based ERP
for $55/month
Real-time Reporting and Easy Customization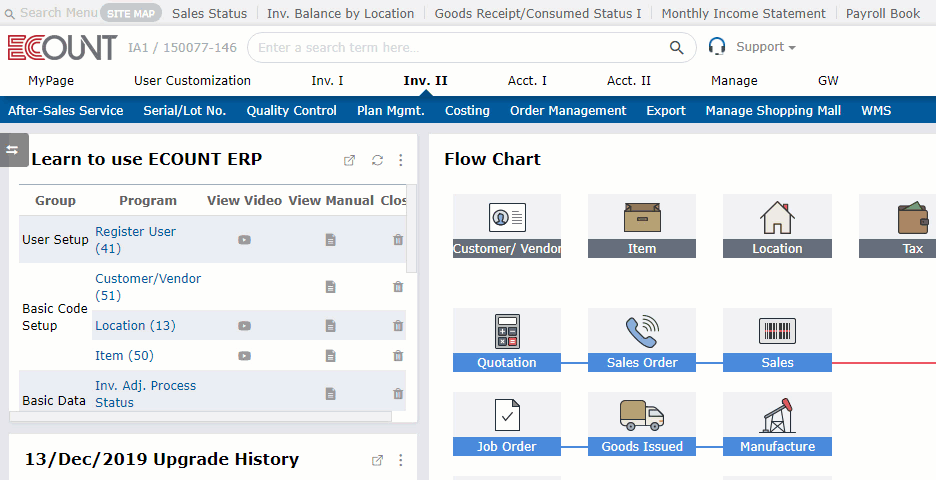 Real-time reporting
Any entered data are immediately reflected
on real-time reports.
Check each current status in real-time.
See in detail

Customize menus to your taste!
Menus can be easily re-configured
for your use.
Select and use only the menus you need.
See in detail
More than 70,000 enterprises throughout all industries
are already using ECOUNT.

See in detail